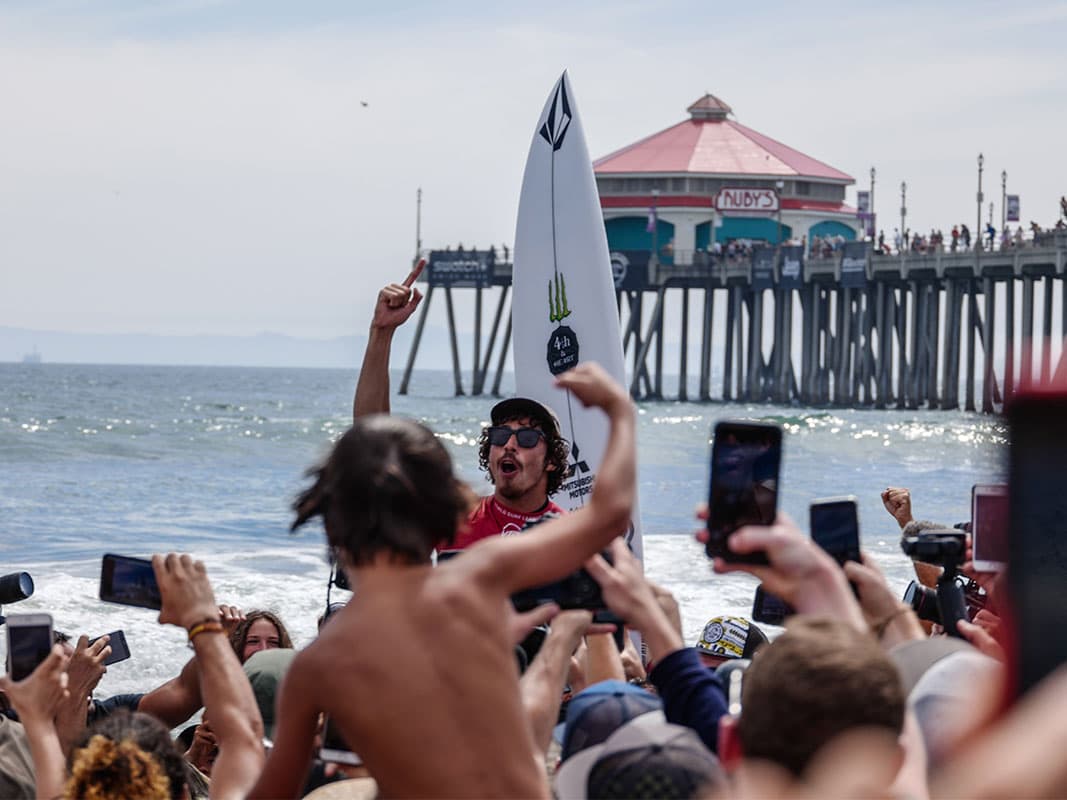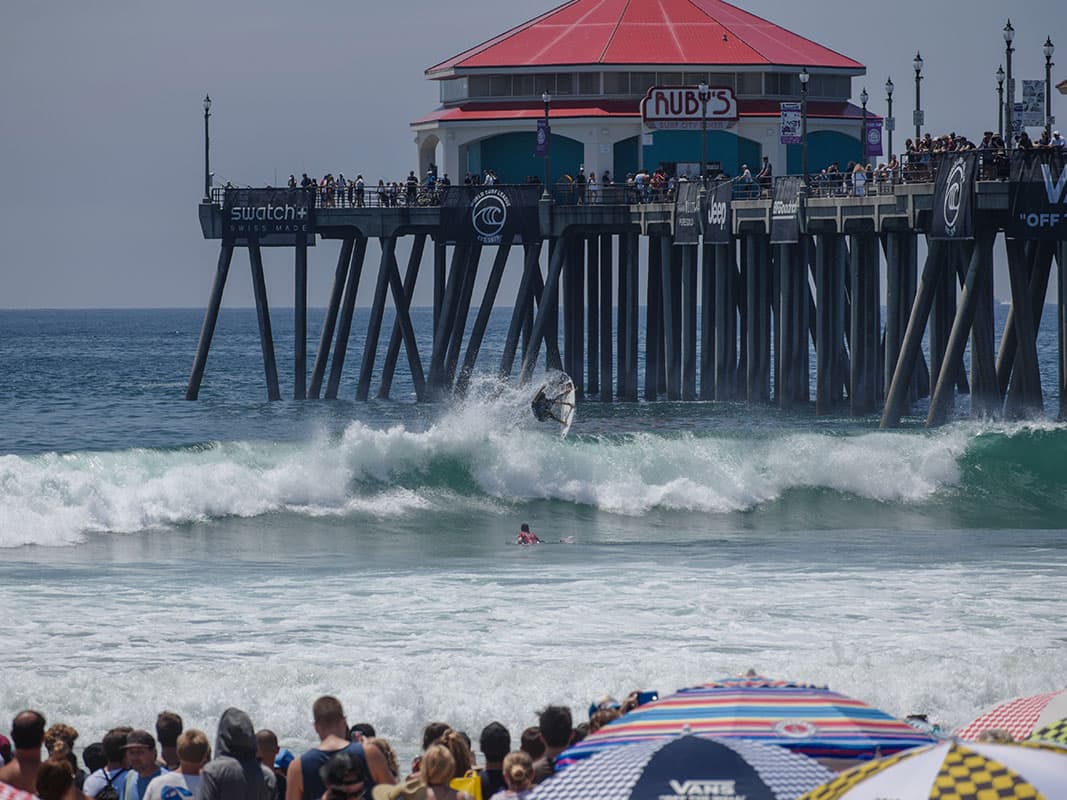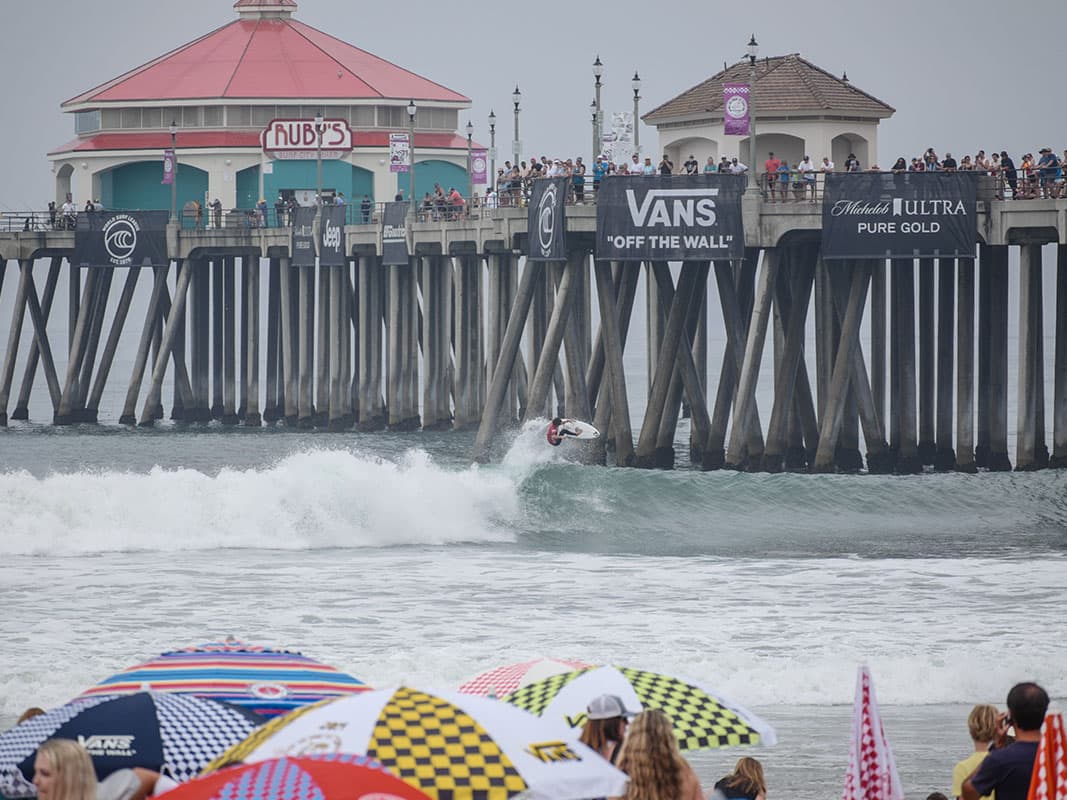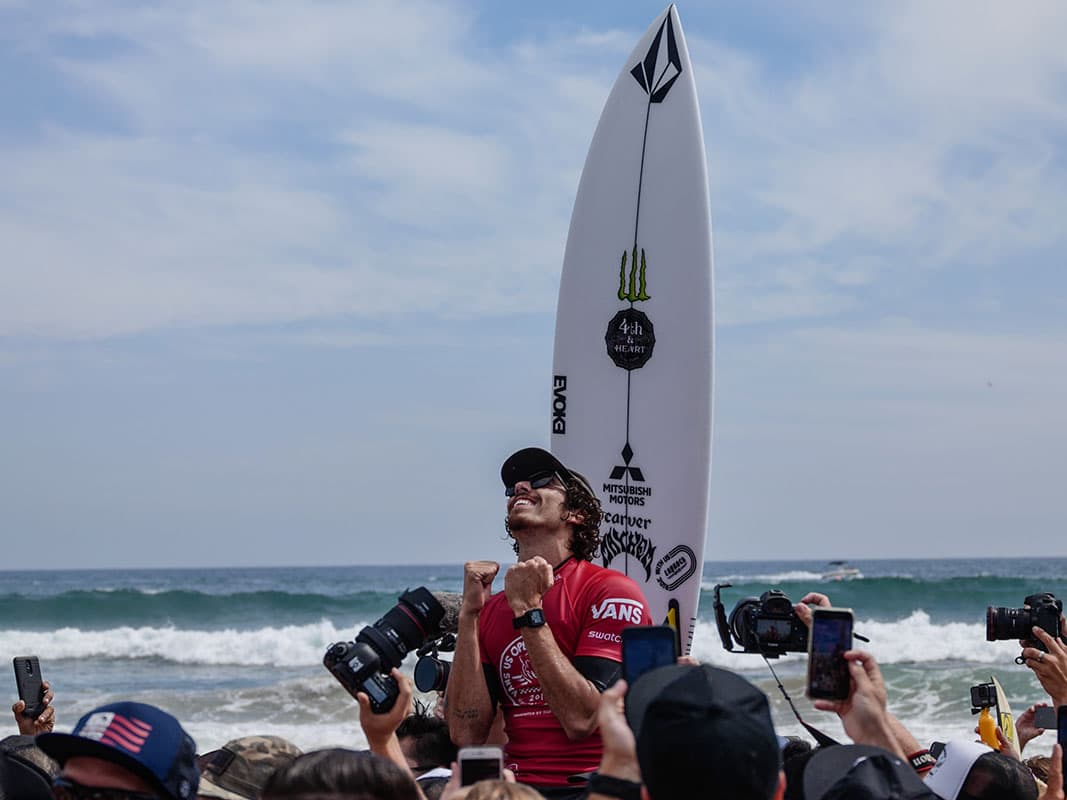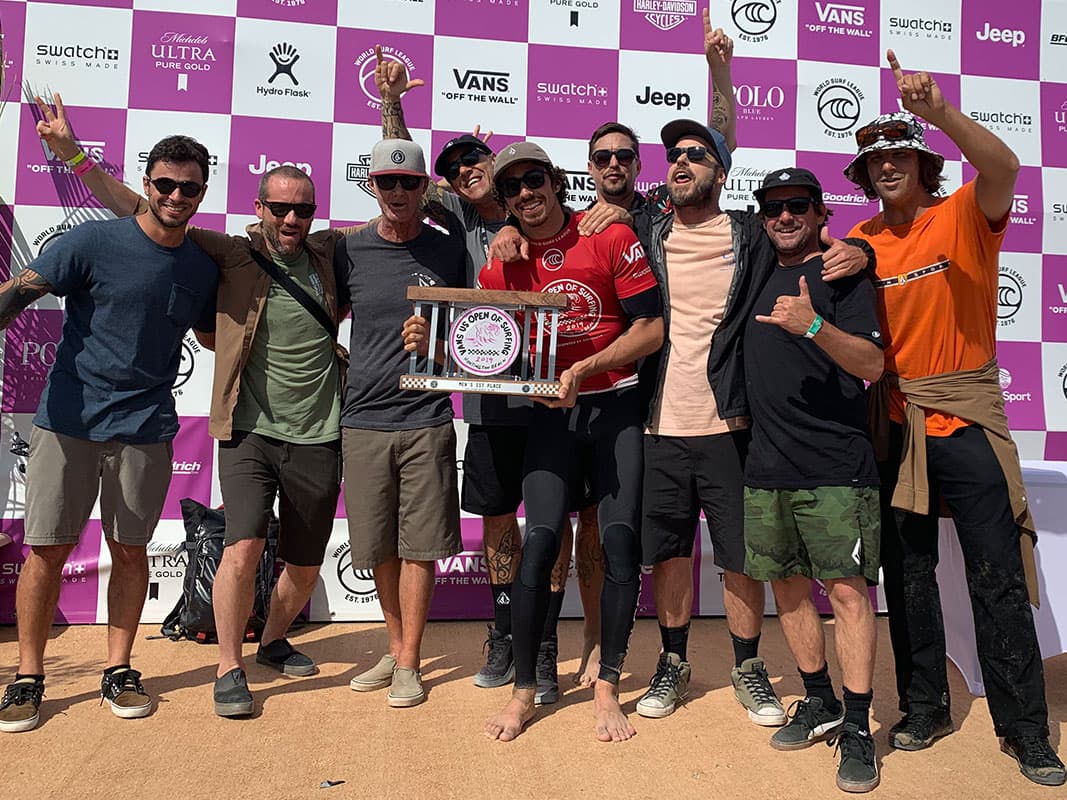 Volcom Surf Team rider, Yago Dora, crowned the 2019 U.S. Open of Surfing's Men's champion
Heading into final day on Sunday, Brazil's Yago Dora had his sights set on the podium. "I came out of my house with a goal to win this event and I did it." After taking out France's Jorgann Couzinet in the quarterfinal with and inverted frontside rotation that earned him one of the event's highest scoring waves, a 9.27, Yago would have to take on fellow Brazilian, Alex Ribeiro. In the semifinal that saw the countrymen engaged in an air game battle, Alex almost stole the heat in the last few seconds with a 9.33, but was just shy of the 9.94 needed to beat Yago and advance to the final. In the final against Australia's Liam O'Brien, Yago wasn't done busting lips, nailing an air-reverse and navigating through the HB pier, this 8.6 would catapult him onto the podium.
Yago's win at the 2019 U.S. Open of Surfing in Huntington Beach launches him into the number 4 position on the QS and puts him in a good spot to secure a place on the CT in 2020.
n","padding_top":"0","padding_bottom":"0","padding_top--mobile":"0","padding_bottom--mobile":"0"}}